Grasmere Sports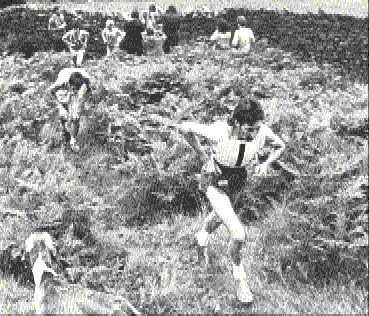 Grasmere Sports is probably the biggest of the traditional sports events in the Lake District. It is world famous for it's Under 12, Under 15, Under 17, and the pinnacle of the day, the Senior Guides Race. The senior race runs to the 900ft summit of Butter Crags from the sports field on the southern side of the village.
Other events held at the sports include Cumberland Wrestling, track races and field events. It is also an opportunity for local traders to make some money with about 100 stalls being allocated a place on the field.
The sports started in 1868 at a different location to present, with the Guides Race ascending Silver How on the west side of the valley instead of Butter Crags. The First Prize for the Guides Race was £3 in 1868 but is now £75-£100. It used to be held on the third Thursday in August but is now held on a Sunday.
---