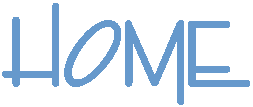 Welcome to Dave and Pam Eason's Home Page.

We are both associated with the Scout and Guide movements - Pam as a Leader of both Cubs and Guides, and Dave in a background role.
The main purpose of the site is as a repository of campfire songs, both those we have assembled over the years and those which have been 'donated' (for which we gratefully thank all the donors), both from Scouting and Guiding. All the songs are applicable to either movement, but some of the words might need adjusting (e.g. Substitute 'Cub Scout' for 'Girl Guide', etc.).
The site is currently at version 3. A few new songs have been added, but the update was mainly 'cos Dave fancied playing with frames (time he got a life...).
Once again, thanks to all the people who have contributed in any way (both Songs and comments!).
We hope they are of some use!
Songs (Framed version)
Songs (Non-Framed version)

And a few links, because you've got to have them!
Scouting Links
ScoutBase UK
ScoutNet UK - The Best in Scouting Online
The Guide Association
Gilwell Park Campsite - Index
These pages were produced on a StrongARM RiscPC....
Welcome to Acorn Computer Group plc
The Acorn Cybervillage
....And edited (mainly) with HTMLEdit
R-Comp: Homepage
Dave and Pam flying.pigs@argonet.co.uk